So, you've invested in vinyl siding. That's an excellent way to decorate and protect your home.
In the first few months, your siding will look fine and crisp. However, all good things must come to an end. Your siding will age. As time passes by, exposure to various weather elements causes the material to wear and tear. It won't look as great as when you first had it installed.
Why the long face? Cheer up! There are many ways to prevent this tragedy from happening.
These six easy tips will keep your vinyl siding looking sweet and fresh.
1. Be Consistent in Cleaning Your Siding
Since it is openly exposed to the outdoors, siding quickly collects dirt and dust. If you live in a hot area, the heat will eventually crack the materials. Damp environments risk the growth of mold. A storm is another catastrophe to look out for. Don't wait for these threats to accumulate or apparent signs of damage before doing something. Do your siding a favor by cleaning it every once in a while.
Luckily for you, vinyl siding is easy to clean. Use an old cloth or a soft bristle brush. Start from the bottom to the top of your house. Rinse as you go.
2. Use the Right Solutions
Cleaning solution is crucial in the vinyl cleaning process. Using cleaners with strong reagents or an inappropriate proportion of chemicals can corrode your siding.
To ensure that what you're using is safe and effective, here are a few tips for you to follow:
Combine 70% water and 30% vinegar to create a general-purpose cleaner.
If you need something more substantial for difficult stains, mix 2/3 cup of powdered household cleaner, 1/3 cup powdered laundry detergent, one quart of liquid laundry bleach, and one gallon of water.
If you're not confident with the two solutions above, you can purchase vinyl siding cleaner from the store.
You can use general household cleaners for tough stains. As for rust marks, only select products created for the purpose can effectively remove them.
Avoid using cleaners containing undiluted chlorine and organic solvents as it will damage the siding.
Avoid applying these solutions using abrasive scrubbers and steel wool.
3. Inspect for Breakage
Your vinyl siding might look perfectly fine until you take a closer look. Even a small crack can be detrimental in the long run. Although the weather remains the most common cause of damage, it can also be from something stupid like kids throwing rocks at your home.
It is essential to fix the problem before it gets worse. As you scan the siding, check for cracks, holes, or dents. If you see any damage, use caulk to patch the area and conceal it with matching paint.
4. Be Careful When Using Pressure Washer
Power washers are a convenient way to keep your vinyl siding fresh. You can hire professional washers, or you do it yourself. Since it is more expensive than wiping down with cloth, it is advisable to use it only when the accumulation of dirt has become severe.
Despite being time-efficient and relatively effortless, pressure washers must be utilized with care. The force of these machines can damage your property. Glass can break if you don't pay attention. On top of that, water can leak into the wooden areas of your walls, causing damage to your home.
Here's a quick procedure on how to use pressure washers properly.
Make sure everything is read and safe before you start.
Spray mildew with a cleaner on the area that you're going to work on.
After removing the mildew, apply the detergent solution.
Start the pressure washer. Work in small sections so the detergent won't dry on the area.
Rinse from top to bottom.
Let air dry the vinyl siding.
5. Mind the Siding When You're Working on Your Lawn
Whether you're gardening, landscaping, or simply mowing the lawn, be careful of pellets that might shoot off to your siding. Better clear your working area first of any debris such as branches and chunks of rock.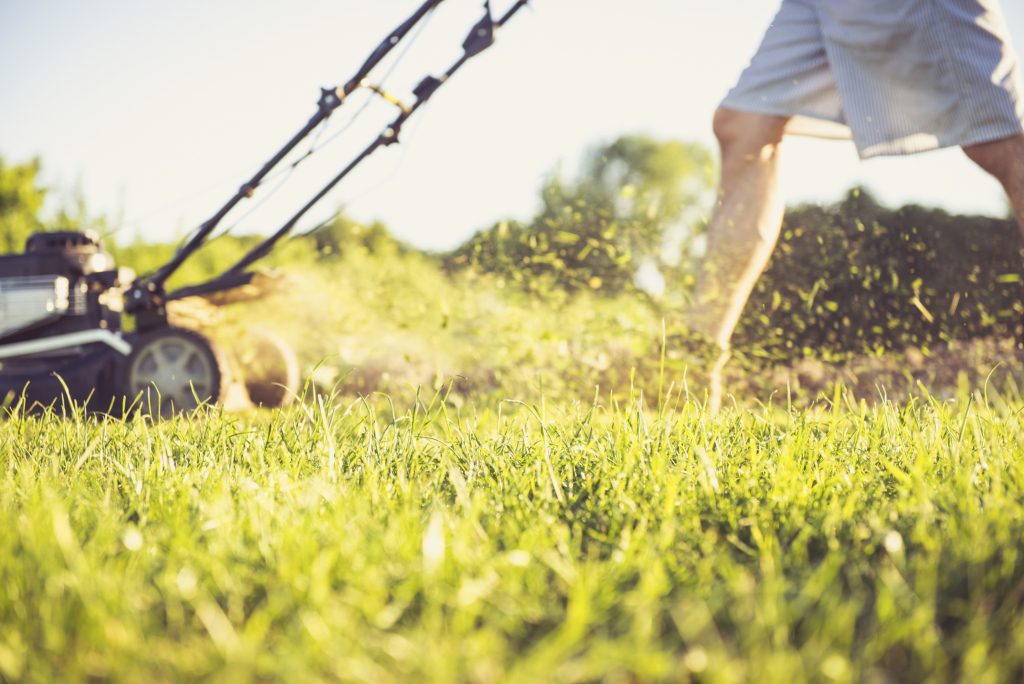 6. Hire a Professional Vinyl Siding Maintenance Service
If you have extra cash and don't mind spending it, employ experts to do the job. Proficient in their trade, they know how to handle your siding more than you do. Furthermore, you don't have to worry about materials, resources, and equipment since the company will provide them.
That's it! Follow these tips to keep your vinyl in perfection condition. A well-kept vinyl is a key to a beautiful-looking home.