An important element of any property is the siding with its ability to add vibrancy and definition. There are plenty of options for you to choose from nowadays but you must be careful of which one you choose as this can mean the difference between having a nice-looking home and a worn-down one that always needs upkeep.
While aesthetics still has to be considered, the siding's other characteristics such as material, versatility, durability and ease of installation all factor into your eventual choice. In the end, the siding you pick must help form a neat and cohesive balance between form and function.
There are plenty of types of siding that you can choose from but to help you choose the most durable ones, we have narrowed the long list to just three, and they are:
1) Vinyl
Vinyl's inexpensive cost, versatility, and the ease with which you can maintain it have helped raise its profile as the most popular siding in the United States. There are professional designers that scoff at using vinyl for a siding for your house because of its plastic appearance. However, the array of colors and styles available helps explain why's it is preferred by a lot of homeowners.
Vinyl is a convenient choice as you can find it at most home improvement stores. It is ideal for those that want to go the DIY route as it does not require many tools to install. However, you have to make sure to precisely follow the instructions given by the manufacturer, as mistakes are costly to fix. If you are unsure with the instructions, you should watch a few videos online before moving forward with the installation.
As mentioned, some homeowners are averse to using vinyl as a siding because of its plastic feel. Some people believe it to be much too bland. And while it's true that vinyl does not require as much maintenance, you still need to pay attention as it is susceptible to both mold and grime.
Vinyl siding is sturdy, but it can still be ripped apart by severe weather. It also is not as energy-efficient compared to other materials.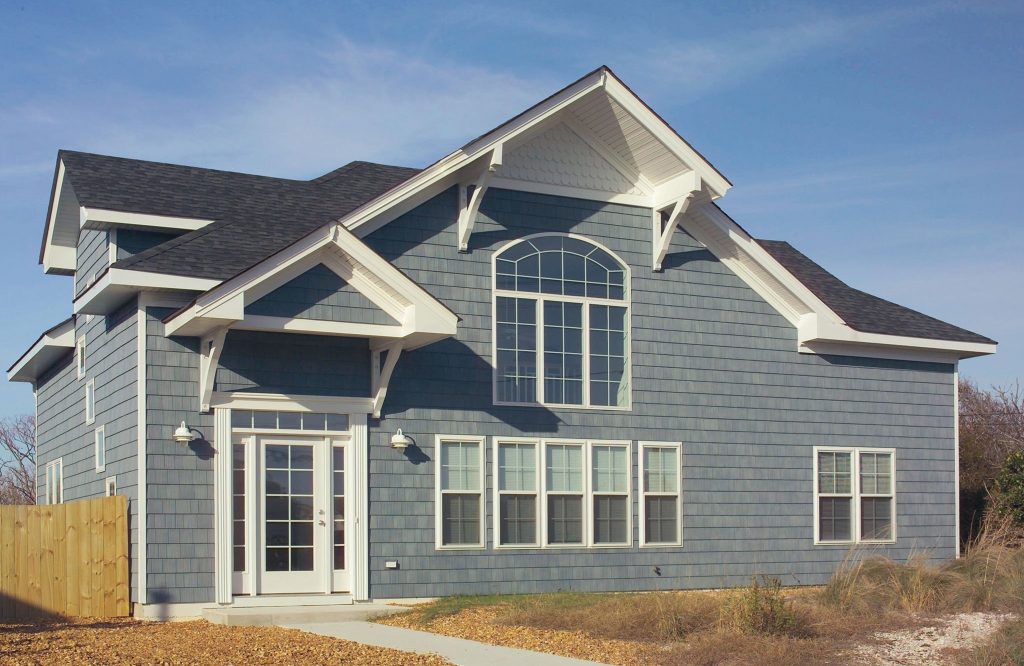 2) Wood
Wood siding is usually used for bungalow and cottage exteriors as it provides a premium look while also offering incredible durability if given proper and consistent maintenance. If wood siding appeals to your aesthetic senses, you must still remember that it needs regular maintenance such as chalking, painting, and staining to keep weather damage at bay. If well maintained, wooden siding can last anywhere from 10 to 100 years.
You can purchase wood siding in clapboard, shakes, and shingles. Clapboard siding makes use of planks of wood that are installed horizontally with an upper piece that overlays the lower one. The most popular wood used for this type of siding is the western red cedar and redwood, which are praised for their durability and lasting appeal.
Although uniform in appearance but reedier than shakes, shingles offer you a smooth and consistent finish. You can even cut these into various shapes to add more texture to your interior. Manufacturers sometimes offer shingles that are treated with fire-retardant chemicals, which are a must in high-risk locales.
Wood siding usually costs around $5 to $10 per square foot installed.
Wood, however, has a couple of problems that you should be aware of. First of all, wood siding is neither fire- nor insect-resistant. And second, it needs constant maintenance such as repainting and re-staining, which needs the expert hands of a professional.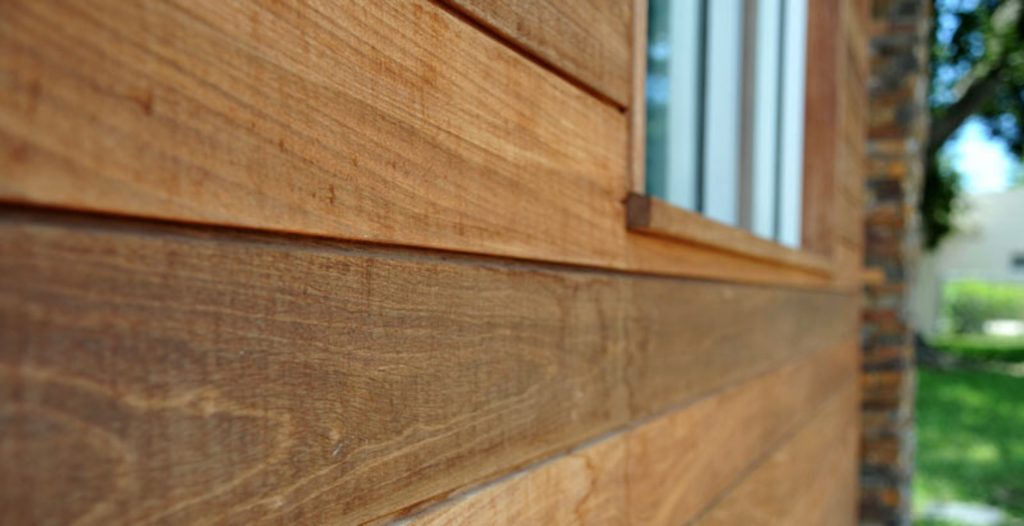 3) Brick
Genuine brick is made from fired clay and comes in all sizes and textures. Usually found on the cottage exteriors of Colonial, Tudor, and English-style homes, brick siding can give your residence a stunning look that can stand the test of time.
These days, brick siding is made differently as it is now usually a veneer made outside a home's wooden frame, with the mortar being utilized to keep the bricks in place. Because water can seep into brick veneers, a membrane is fixed in between the veneer and the house to give a layer of protection. Under normal weather conditions and with the proper installation, brick siding can last as long as your house.
Brick siding usually costs around $6 to $15 or more per square foot installed. However, installing brick siding is quite laborious, hence the higher cost.